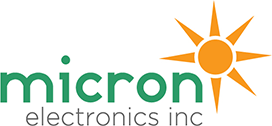 Call Us Today on 905-828-1662

Important notice:
Due to the current COVID-19 pandemic our team at Micron Electronics will be following all health and safety precautions to protect our employees and customers. Please note that access to the premises will be by appointment only until further notice; please ring the doorbell upon arrival. For further information, please contact us by phone or email if you have any questions.
Micron Electronics Inc.: Mississauga's Source for Expert TV Repairs
TV Repairs
Don't panic. Micron Electronics Inc. has 30 years' experience in successfully and affordably repairing Mississauga and Oakville area electronics such as:
Microwaves
TVs (LCD, plasma, LED, projection, monitor)
Please note that we do not currently service audio equipment.
Reputation for Top Service
Micron Electronics has gained a reputation in the industry for delivering the highest level of service to both consumer and professional customers.
Experienced Mobile Technicians
Our mobile technicians are fully qualified to handle in-home service they keep current on building codes and safe installation/engineering practices for retail stores, shopping malls, hotels, restaurants and night club installations.
Professional Equipment
Count on Micron Electronics to install and service:
Video distribution over RF*, CAT5**, HDMI***, DVI****, etc.
Flat-panel displays in many digital media signage applications: homes, doctors' offices, shopping malls, hospitals, hotels, etc.
* Radio Frequency;
** Category 5
*** High-Definition Multimedia Interface
**** Digital Visual Interface