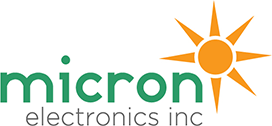 Call Us Today on 905-828-1662
Micron Electronics Inc.: Mississauga's Source for Expert TV Repair
Broken stereo? Microwave on the fritz? DJ equipment down?
TV Repair, Sound Equipment Service, & More
Don't panic. Micron Electronics Inc. has 30 years' experience in successfully and affordably repairing Mississauga-area electronics such as:
Microwaves
TVs (LCD, plasma, LED, projection, monitor)
DVD recorder / players (Blu-ray)
Fax machines
VCRs
Camcorders
Audio equipment
Digital audio tape (DAT) machines
Mixers
DJ equipment
Musical Instruments
Reputation for Top Service
Micron Electronics has gained a reputation in the industry for delivering the highest level of service to both consumer and professional customers.
Experienced Mobile Technicians
In addition to servicing audio and video equipment, our mobile technicians are fully qualified to handle in-home service they keep current on building codes and safe installation/engineering practices for retail stores, shopping malls, hotels, restaurants and night club installations.
Professional Equipment
Count on Micron Electronics to install and service:
Effects lighting
Sound systems from background to sound reinforcement
Video distribution over RF*, CAT5**, HDMI***, DVI****, etc.
Flat-panel displays in many digital media signage applications: homes, doctors' offices, shopping malls, hospitals, hotels, etc.
* Radio Frequency
**Category 5
***High-Definition Multimedia Interface
****Digital Visual Interface